7 Nights and 8 Days
Mumbai - Nashik - Aurangabad (Ellora Caves) - Pachora (Ajanta Caves) - Kolhapur - Goa - Sawantwadi (Sindhudurg) - Mumbai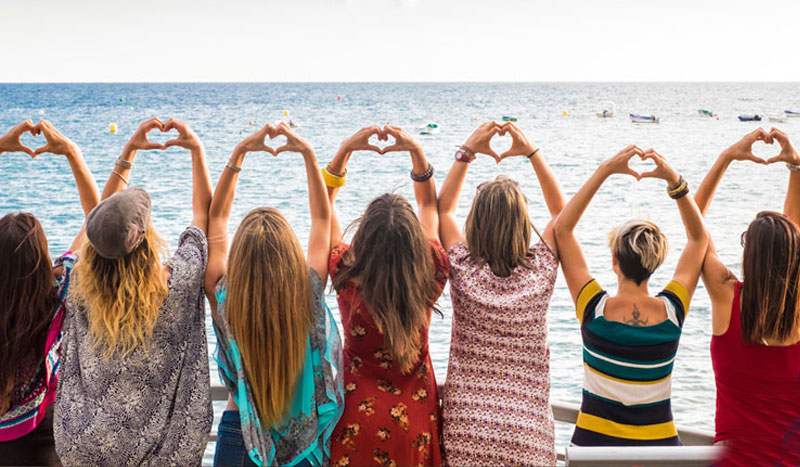 One of the most luxurious train of India - Deccan Odyssey brings you the best journey of Maharashtra.
The Deccan odyssey Maharashtra Splendour Tour Starts from Mumbai and ends at Mumbai. We welcome you on board the Deccan Odyssey.
Destinations Covered
- Mumbai
- Nashik
- Aurangabad (Ellora Caves)
- Pachora (Ajanta Caves)
- Kolhapur
- Goa
- Sawantwadi (Sindhudurg)
- Mumbai
Itinerary
( 8 days )
Explore the jewels of ancient Indian architecture, the wondrous cave temples of Ajanta & Ellora along the western seaboard, both World Heritage Sites • Visit the New Palace, witness 'Mardani Khel' - martial art of the Marathas • An exclusive wine tasting and vineyard tour in Nashik • Taste spicy Goan cuisine and visit a 400 year old Portuguese villa - a slice of living history • Visit the holy town of Sindhudurg.
Saturday - Mumbai

This evening, arrive at Chhatrapati Shivaji Terminus and board the Deccan Odyssey on a mesmerizing voyage through the Maratha heartland.

Sunday - Nashik

Arrive in Nashik and walk along the Godavari Ghats; then head for a vineyard tour followed by wine-tasting and lunch.

Monday - Aurangabad

Proceed to visit Ellora Caves - a World Heritage site. A unique artistic creation, with its sanctuaries devoted to Buddhism, Hinduism and Jainism, it illustrates the spirit of tolerance that was characteristic of ancient India.

Tuesday - Pachora

Arrive at Jalgaon railway station and drive to Ajanta Caves - a World Heritage site. These magnificent caves have exquisite ancient murals & sculptures that depict the life of Buddha.

Wednesday - Kolhapur

Arrive at Kolhapur, a multifaceted c with a mythical past. Visit the N Palace, the Mahalaxmi Temple and the Town Hall museum. Witness a tradition martial arts performance known 'Mardani Khel'.

Thursday - Goa

Arrive in Goa, known for its beaches churches and temples. Take a tour of 01 Goa, visiting the ruins of St. Augustine Church & the Basilica of Bom Jesus. Wall through the old Latin Quarters known as Fontainhas.

Friday - Sawantwadi (Sindhudurg)

Arrive in Sindhudurg which lies on a rocky island just off the coast of Malvan.

Saturday - Mumbai

Arrive at Mumbai, where your journey comes to an end.

Note

All Timings / Departures may vary and subject to change as per the Indian Railways Norms.
Schedule of Maharashtra Splendour Journey For 2023 - 2024 - 2025
| | |
| --- | --- |
| Month | Departure Dates |
| November 2023 | 04 |
| September 2024 | 21 |
| October 2024 | 12 |
| November 2024 | 09 |
| December 2024 | 14 |
| March 2025 | 22 |
| May 2025 | 23 |
Tariff For Season 2023-2024-2025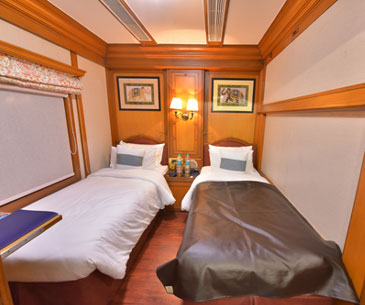 $8,330

/ Single Occupancy
$11,900

/ Double Occupancy
Every Deluxe Coach features 4 Double/ Twin bed cabins. Direct dial phone, electronic safe, individual climate control facility. Bathrooms come filled with wash basin & shower, shower cubicle and running hot and cold water; Twin bed is 6' x 3'. Specially equipped cabin, for the comfort of our differently-abled guests.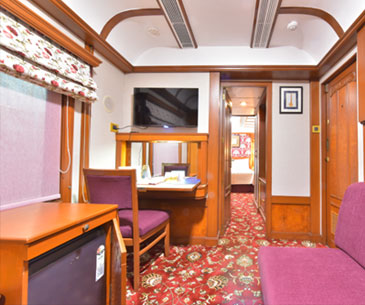 $17,850

/ Single Occupancy
$17,850

/ Double Occupancy
Private attached bathroom with shower; channel music facility; Individual temperature control panel; direct dial telephone; electronic safe & small cupboard; Presidenial suite cabins have a master bedroom with spacious living area, two bathrooms, Personal butler available in each sleeper carriage 24hrs.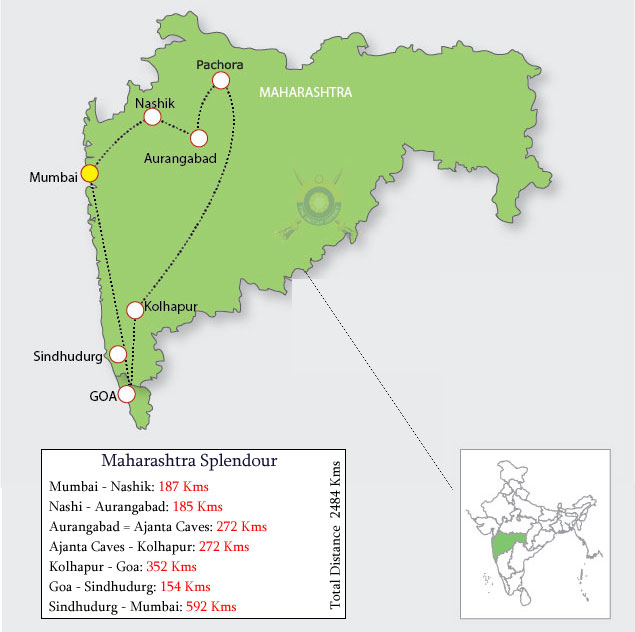 GALLERY / PHOTOS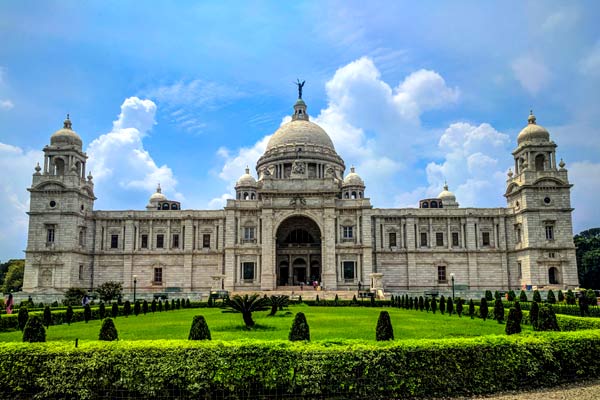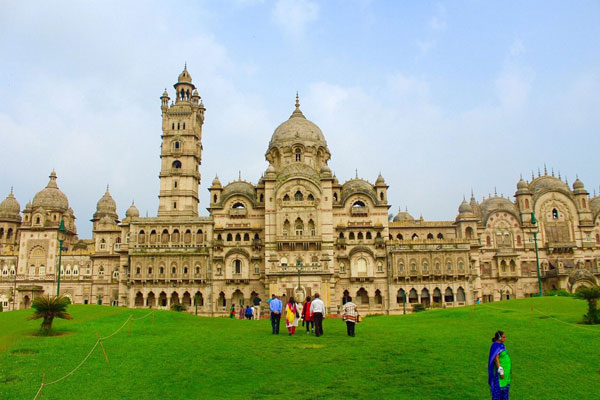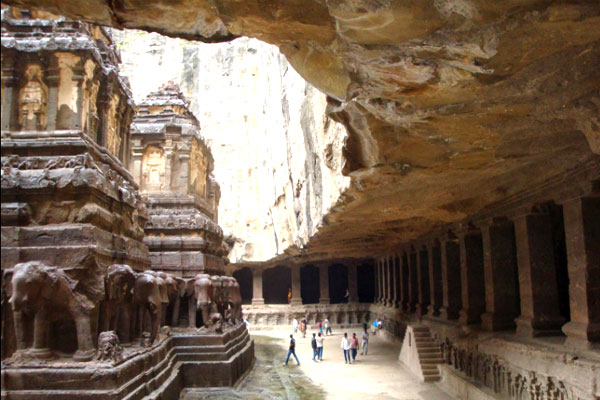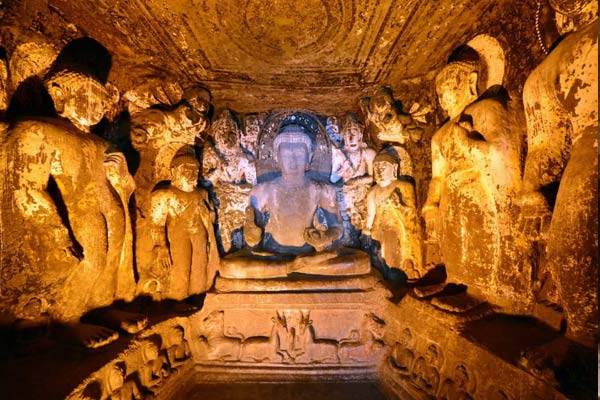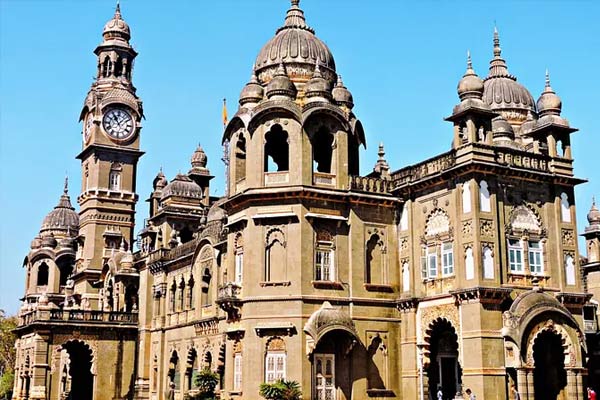 HOT OFFERS
Deccan Odyssey Special Offers !
Sign up now to recieve hot special offers and information about the best tour and train updates and discounts !!