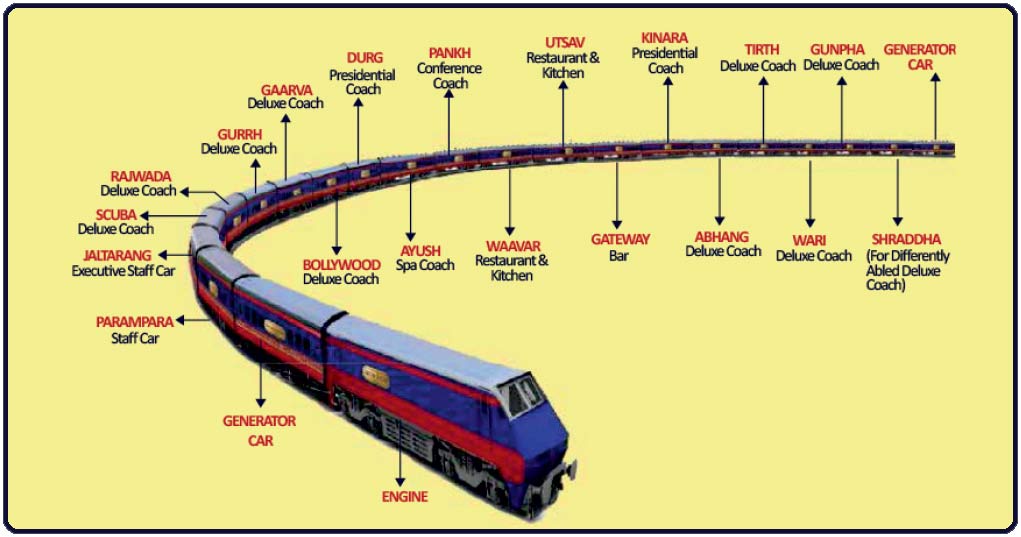 Deccan Odyssey Accommodation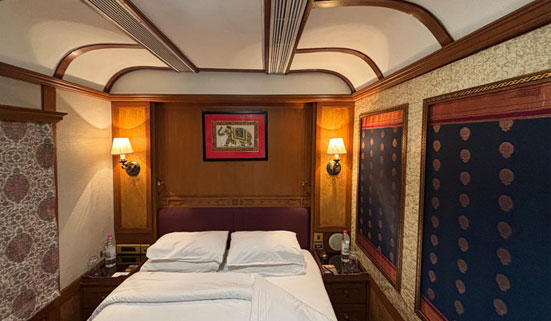 Every Deluxe Coach features 4 Double/ Twin bed cabins. Direct dial phone, electronic safe. Bathrooms come filled with wash basin & shower, shower cubicle and running hot and cold water; Twin bed is 6' x 3'. Specially equipped cabin, for the comfort of our differently-abled guests.
Dimensions
Cabin Area: 95 Sq Ft
Cabin Length: 3.97 meter
Cabin Width: 2.3 meter
Bed Length: 2.0 meter
Bed Width:0.9 meter
Cabin per Coach: 4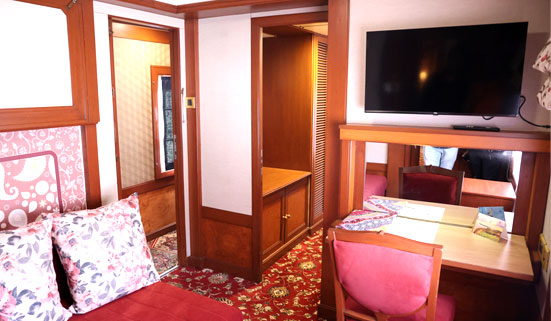 Private attached bathroom with shower; direct dial telephone; electronic safe & small cupboard; Presidenial suite cabins have a master bedroom with spacious living area, Personal butler available in each sleeper carriage 24hrs.
Dimensions
Cabin Area: 191 Sq Ft
Cabin Length: 8.4 meter
Cabin Width: 2.3 meter
Bed Length: 2.0 meter
Bed Width:0.9 meter
Cabin per Coach: 2