Deccan Odyssey Tours
Journeys

Following is the List of all the Journeys of Deccan Odyssey along with the route, Timetable, ticket price and other important information. The six different train routes of Deccan Odyssey's takes you to New Delhi, Sawai Madhopur, Agra, Jaipur, Udaipur, Vadodara, Ellora Caves, Mumbai and most well known south India destinations.
CALLBACK FOR MORE
How to Book Deccan Odyssey?
Deccan Odyssey train is Operation from September to May. It has six carefully designed Journys of 8 days. Booking Deccan Odyssey is very easy.
Following are the easy steps to book Deccan Odyssey Train online:-
( Train is operational from September to May)
1. Finalize your travel dates
2. Choose the Journey among 6 Itineraries
3. Fill out the Form along with Name, Contact details, Number of Cabins, etc
4. Our Expert will call you and provides detailed information about the journey and booking process.
Our 24/7 Emergency Phone Services
about the comfort
Deccan Odyssey Facilities
Deccan Odyssey is not just popular for its ideal decor and design. It has amazing facilities that bring luxury and relaxing time to your tour. Here are some of the exclusive facilities that are provided by Deccan Odyssey for all its tourists.
Cities to visit in Luxury Trains of India
DESTINATIONS COVERED
Each journey of Deccan Odyssey begins with a gracious promise to create a memorable holidays with a list of exotic destinations. Explore and know about the destinations to be covered in 6 different Itineraries of Deccan Odyssey Tours.
Deccan Odyssey Photo Gallery
Inside Deccan Odyssey TRAIN
Go through the Deccan Odyssey Train Pics along with the travellers memories of Deccan Odyssey Journey.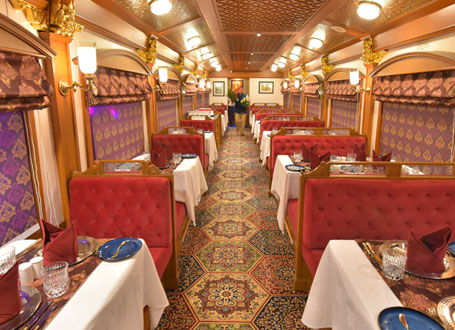 Innaugural OFFER
Deccan Odyssey 50% OFF !
Sign up now to recieve hot special offers and information about the best tour and train updates and discounts !!
FROM OUR BLOG
OUR RECENT POSTS
Get all information about Deccan Odyssey through our latest Articles in this Blog Section - Be it award winning functions, facilities of Deccan Odyssey, ticket price, timetable, Deccan Odyssey train route, etc.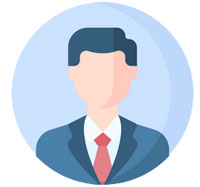 "I visited for the train tour with my family. It was an awesome experience in Deccan Odyssey. Enjoyed a lot. Thanks to all Deccan Odyssey Team and Staff."
Adam
London